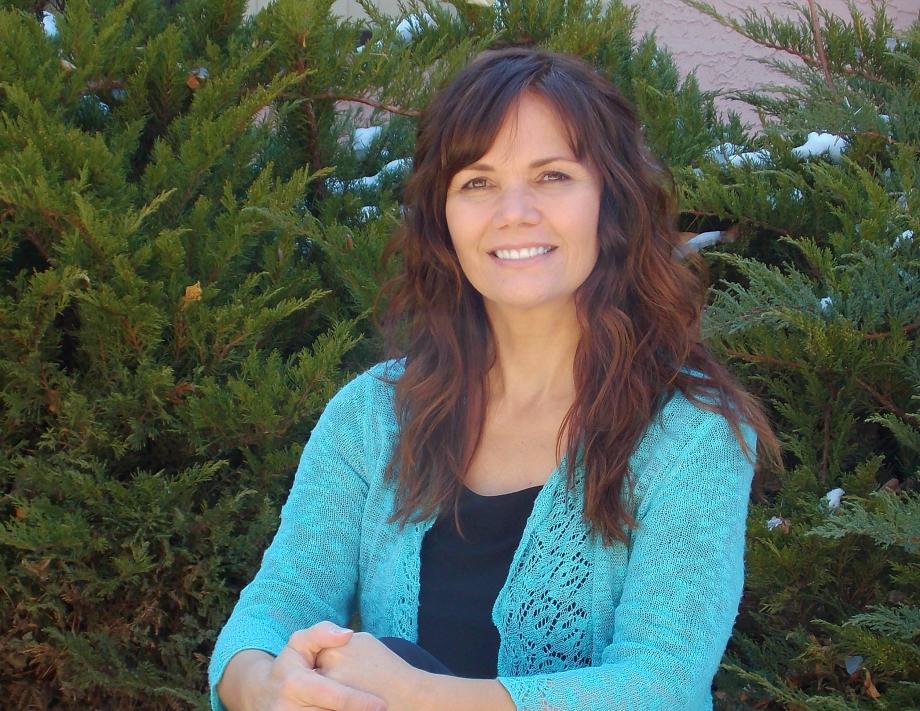 Hi everyone! My name is DeAnna Hardy. I wear a few hats here at FPC, but they are all united under one common theme: worship. My passion is worship and, as Worship and Technology Coordinator, my goal is to help people connect with God and to experience Him in worship. Nothing fills my heart more than helping others draw closer to Him.
My family and I fell in love with the people at First Pres when we visited back in 1997. God's love was (and still is) very apparent in His people. We continue to be inspired and encouraged to grow in our faith, to draw closer and grow deeper in relationship with God and with one another, and to celebrate and share His message of salvation.
I grew up going to church until I was about 10 years old, but we separated from the church around the time my parents split up. Two years later, at age 12, I came face to face with my Savior during Vacation Bible School, but never truly connected with a church family. I've always considered myself to be a believer, but somehow didn't know that faith was something we shared with other people. I thought faith was a private matter, something deep and personal that we kept to ourselves. I was a "closet Christian."
Actually, I kept a lot of things holed up in my closet. I was very good at hiding myself and very good at hiding my gifts. When I responded to the tug God placed on my heart and came back to the church, I was elated to discover a more complete story existed. I was surrounded by people who truly loved me (how crazy was that?) and who encouraged me to grow. I learned that faith was deep and personal, but also something to be shared and celebrated. I learned that I placed a lot of limitations upon myself that God did not. I learned to take risks. My "I could never" became "If you're calling me to this, Lord, then I can." When I stepped out in faith and allowed God to lead me out of hiding, I could clearly see a path laying right out in front of me. I didn't know exactly where it would take me, but I knew He was leading the way and that I would follow.
People who've only come to know me in recent years can't seem to fathom that I was ever shy or uncertain about anything. I can claim no part in that transformation. I can only say that when you let God take the lead, there is no limit to what He can do with your life. He can take the most painfully shy and use her in drama (or working with children or leading worship!). He casts out all fear. I now embrace the journey and do not worry as much about what I do not know. I simply celebrate the privilege of being called to do what I love.
We were created to worship. That's what was missing from my life for so many years: the freedom to openly worship God and to love Him with my life. We have been given such an incredible gift, this gift of eternal life, and God deserves our adoration and praise. My prayer for you is that you will simply come to Him. We tend to complicate things, but that's it: simply come, be available. Worship isn't just something that happens on Sunday mornings. It is a way of life. I invite you to open your hearts to Him, to be real with Him, and He will become very real to you. I pray that you will experience the great blessing of His love and His presence in your life.
Whether contemporary or traditional, with hands raised or neatly folded, however you express your love for God --- please know that it is not the
way
in which we worship that touches God's heart, but the simple fact that we
do
worship. I think that's a beautiful thing.
Worship the LORD with gladness; come before him with joyful songs. (Psalm 100:2)